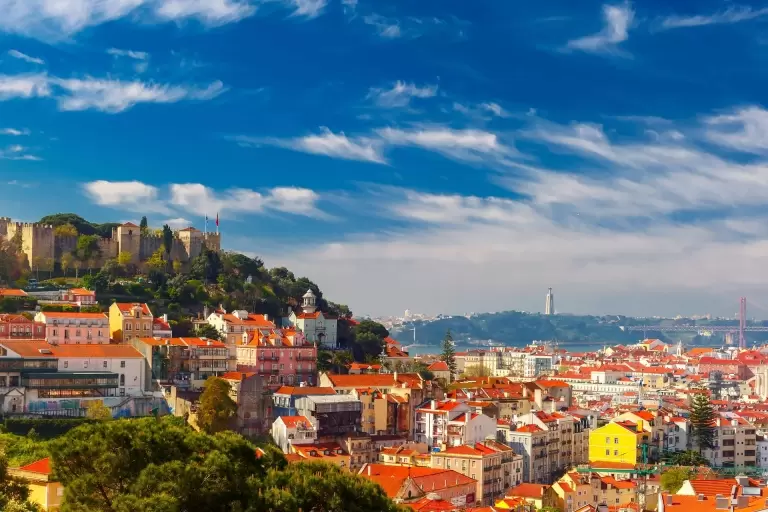 WELCOME TO OUR NEW WEBSITE
PORTUGAL TRAILS AND SPAIN TRAILS ARE NOW TOURTAILORS
You can find out more about the new TourTailors here.
We are able to plan your trip to Portugal, Spain and now Italy too!
What you will get
Customized Independent Self-Guided Tours
A comprehensive set of services that allow you to discover our country in an independent, safe and comfortable way.
LET US HELP YOU PLAN THE TRIP OF YOUR LIFE
HOW IT WORKS



Discuss and refine your tour




Enjoy your time in your destination!

EXPLORE OUR
TRAVEL GUIDES
You won't find one like it on the market. It includes a personalized Roadbook of the entire trip, with a selection of hotels and your reservations; a Pre-Programmed GPS with your daily itinerary; a complete and exclusive Guidebook of the country, written and produced based on our knowledge; transportation throughout the country; reception at the airport and a helpline which you may call if needed during your stay.

Our motivation is to offer the best travel experience to those who choose to go on holiday with us. And we are prepared and committed to do so. Not only are we local and on scene, but we are also available to show you the beautiful landscapes, the astonishing monuments, the remarkable history, the very own particular culture and the secular gastronomy. That is, the essence that defines these countries as unique and captivating destinations. However, distinct individuals have, naturally, different interests and goals. Thus, our travel consultants want to know you, know your interests, in order to be able to design an itinerary that suits you better. An itinerary that expresses what you are looking for. And this is our main priority.

ENHANCED INDEPENDENT TRAVEL

We want it to be your experience, so, while dropping you off at your hotel, we also deliver all you need to have an independent, safe and amusing trip. Our team is backstage, behind the curtains, while preparing your trip (and materials needed) and by being available through our helpline to assist if necessary.

You will start valuing our services and materials for a customized, safe and independent trip long before your arrival, but will value them much more on your departure. By travelling with us you will benefit from:

– Customization;

– Consultancy;

– Logistic & Organization;

– Independent travel;

– Support on location;

– Safety;

– Experience enrichment;

– Convenience.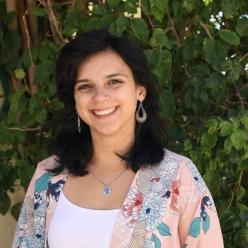 Inês Martins
Travel Consultant
Inês always had a passion for Portugal's Heritage and Culture. When she had to choose her career, the choice was obvious: a degree on Touristic Information and Destination Management! Having roots on one of the oldest neighborhoods of Lisbon and also from the plains of central Alentejo, she has no doubt her small country is […]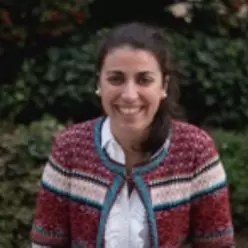 Ana Medinas
Tour Guide in Lisbon
I am a Portuguese Tour Guide living in Carcavelos, near Cascais on the beautiful coast of Lisbon.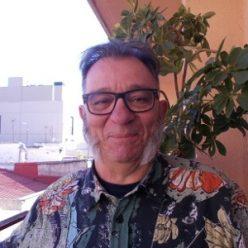 Juan José Pardo Eimil
Tour Guide in Barcelona
Born in the northwest of the northwest of Spain (Coruña, Galicia) he moved to Barcelona in 1984.  Inquisitive for/of cultures, languages, people, and history he worked as Tour Leader all through Europe during years, while He was working as well as Official Local Guide of Catalonia.  Teacher of new guides, student of humanities at the University.  […]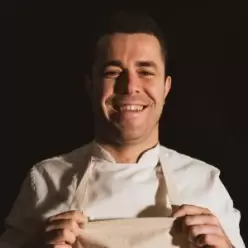 Michele Gualtieri
Chef in Florence
Michele Gualtieri is a professional chef, with experience working in some of the most prestigious and Michelin-star restaurants, in Italy and around the world. When it comes to pasta, though, he learned everything from his nonna, a true pasta maker from Emilia-Romagna, who passed her love and expertise for authentic italian pasta on to her grandson. Michele […]